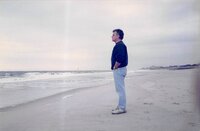 Shahen Kevork Chekijian
Shahen Kevork Chekijian, age 81, died on Friday, July 29, 2022 at 10:30 a.m. at Lenox Hill Hospital in New York City. Born March 9, 1941 in Cairo, Egypt, the son of Kevork and Parouhy (Varjabedian) Chekijian. Shahen graduated from Ain Shams University and he went on to pursue his Master's from the City University of New York. He was the founder and president of Sage Systems, Inc., a data processing firm located in New York City.
He was an avid boater and loved fishing. Most importantly he cherished his family and friends.
Shahen is survived by his wife Charlene, his beloved sisters Rubina Baddour and Ana Papayian; his brothers in law George Baddour; John Shea and Michael Shea and his wife Anne; and numerous nieces and nephews.