Our Staff
Our dedicated and supportive staff are here to guide you through this difficult journey. We take pride in doing our absolute best to ensure your needs are met. We are here for you.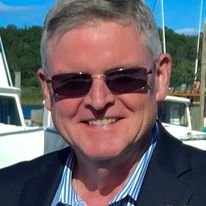 William P. Gannon, President, Licensed Funeral Director
Email: wpgannon@gannonfuneralhome.com
William P. Gannon, is the third generation of funeral directors continuing the family tradition started by his grandparents, Charles & Mary Gannon in 1924. He graduated from Brooklyn College with a BS. Psychology. & AAMI in 1978, and serves as President of The Gannon Funeral Home. Bill is a member of the Bishop R A Kearney Knights of Columbus Council, and retired as a Captain in the New Hyde Park Volunteer Fire Dept. Bill serves as a Lector at Holy Spirit Catholic Church, New Hyde Park and was a coach of the New Hyde Park Wildcats Soccer Club and Manager of the New Hyde Park Baseball Club when his children were younger. In his spare time, he is proud grandfather and storyteller to his 7 grandchildren.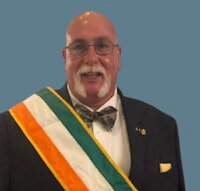 Steven M. Baxter, M.B.I.E., New York & New Jersey Licensed Funeral Director
Email: smbaxter@gannonfuneralhome.com
Office Phone: (212) 532-6579
Mobile Phone: (917) 273-2097
---
Steven attended St. Johns University and graduated in 1990 from American Academy- McAllister Institute of Funeral Service where he received his Degree in Mortuary Science.
He obtained his funeral directors license in New York in 1991 and his New Jersey license in 2009. Starting out as a Trade Embalmer in the early 1990's, Steven's focus was the presentation of the deceased to their loved ones for final viewing. His passion for embalming along with trade experience allowed him to service high-volume funeral homes in the New York & New Jersey area. Steve has done extensive work in restorative arts, along with embalming trauma cases. He has assisted families with arranging funerals, planning visitations, services, and repatriation of their loved ones for burial overseas. Steve has served as a member of DMORT, the Department of Health and Human Services-Division of the National Disaster Medical Services. Today his greatest sense of accomplishment is as the funeral director to the poor and indigent of N.Y.C. in conjunction with Catholic Charities of New York. Steve and his wife Joann reside in River Edge, New Jersey with their twin boys. He is an avid Notre Dame, Navy & Jets fan and a proud supporter of The Clifton Tank Pull Challenge and of the Wounded Warrior Project. In addition to spreading the cause for Fr. Solanus' Sainthood, Steve is the President of Fr. Solanus Casey-Bergen 32 Ancient Order of Hibernians, a member of The Council of Irish Associations of Greater Bergen County, The Bergen Irish Association and The County Leitrim Society of New York. He is an active member of Msgr. Burke 5051 Knights of Columbus as well as a 4th Degree Knight of Msgr. Charles G. Mc Corristin Assembly 1289. Steve was the Assistant Cub Master & Pack Committee Chair of Pack 95 Cub Scouts, River Edge NJ and currently serves as their (COR) Chartered Organization Representative. Steve is an Assistant Scout Master, Emergency Preparedness, Public Health & Genealogy Merit Badge Counselor for River Edge Troop 184 Boy Scouts where his sons are scouts. Steve Serves as a Commissioner on The River Edge Recreation Committee. He is a member of the British Institute of Embalmers and member of the National Funeral Directors Association, The New York State Funeral Directors Association, The Metropolitan Funeral Directors Association & The New Jersey State Funeral Directors Association.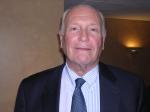 Thomas J. Brick, M.B.I.E., Licensed Funeral Director
Email: tjbrick@gannonfuneralhome.com
---
Tom is a N.Y.S. Licensed Funeral Director and Embalmer. He received his license in 1971. Tom is a a graduate of St. Bonaventure University and a member of the Catholic Cemetery Guild. He is the Past President of the North American Div. of the British Institute of Embalmers. For 25 years Tom was the manager of Rollins Funeral Home in Port Washington, N.Y. and owner for 20 years of Edward F. Brick & Sons. As a skilled trade embalmer,Tom has written technical articles that have been published in many of the funeral industry trade publications and is the author of " A Brief History Of Trade Embalming Practice In New York City 1945-1980." Tom has been associated with the Gannon Funeral home since 1971 and became Senior Chief of Staff in 2009.

Our Location
Owned by William P. Gannon
152 E. 28th Street
New York, NY 10016
​
Phone: 212-532-6579
Fax: 646-349-3019