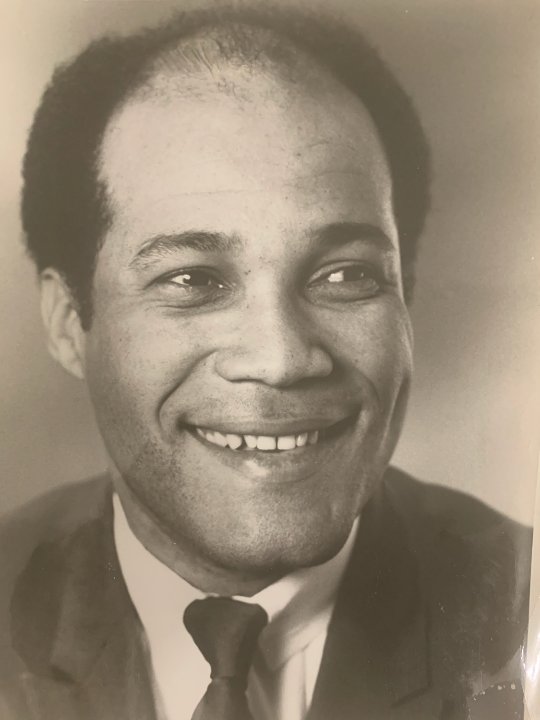 Obituary of Jacques Dusseck
Jacques Dusseck was born on May 1, 1936 in Haiti. He left this world on April 12, 2021 at 5:22 p.m. at the age of 84 due to COVID-19. Jacques leaves behind his wife, Celine Marie Doucet, his daughters Jacqui, Romy, and Terry, his brother Rulx, his sisters Solange, Yolaine, Edwige, and Wilhelmine, along with many cousins and friends whose lives he touched in various ways.
Jacques enjoyed life and lived his to the fullest. After leaving Haiti, he took residency in The Bahamas, Miami, and finally New York. He was passionate about his work and the city of New York.
After studying at the Haiti National Conservatory of Drama, some of his professional accomplishments included working as a television producer, stage actor, radio announcer, director, producer of West Indian African World TV-NYC, reporter for Caribbean Network System NYC, UN correspondent, News Director for Filipino Reporter, Chief US Bureau Radiotelediffusion Nationale d'Haiti, President of News Telefax Services Inc., Chief US correspondent for Le Matin, MBC Radio, and CEO of NTS News in New York and Haiti. He authored The Fingerprint Handbook and was a member of the International Association for Identification, National Academy of TV Arts and Science, Dramatists Guild of America, The Fingerprint Society of England, Canadian Identification Society, and Member of the Professional Soccer Reporters Association Club.
Jacques meant a lot to many people for different reasons. He lived a long life and made certain to leave his footprint on this planet. He will be missed.
*******************************
A memorial mass will be held virtually via Zoom. We plan to have a larger in-person memorial service when it is possible. In lieu of flowers, please consider donating to the Alzheimer's Association (www.alz.org).
Please join the Virtual Memorial Mass:
https://zoom.us/j/2881820681?pwd=KzhQTFhONkxLL3FPZHlwK2RxUEUyUT09
Saturday April 24th at 12:00 p.m.
Rev. Petit-Monsieur Lamartine will conduct the mass in Creole and English
or watch via the LIVESTREAM BELOW
Memorial Mass for Jacques Dusseck will be broadcast live on April 24th at 12 p.m.
Funeral Service Information
Due to Covid restrictions, the Memorial Service for Jacques Dusseck is as follows: Time: Apr 24, 2021 12:00 PM Eastern Time (US and Canada) Join Zoom Meeting https://zoom.us/j/2881820681?pwd=KzhQTFhONkxLL3FPZHlwK2RxUEUyUT09 Memorial Mass for Jacques Dusseck will be broadcast live on April 24th at 12 p.m. https://boxcast.tv/view/memorial-mass-for-jacques-dussek-600598

Our Location
Owned by William P. Gannon
152 E. 28th Street
New York, NY 10016
​
Phone: 212-532-6579
Fax: 646-349-3019